Whether it's due to health concerns, financial reasons, or simply wanting to move to a senior living community, moving poses a set of unique challenges for older adults that can vary based on their health and personal needs. 
Seniors may face significant physical, emotional, and mental health challenges when moving—especially when leaving a home they've lived in for a long time. 
Physical challenges include packing and sorting through years of belongings. Emotional challenges include saying goodbye to a place that's been home for what feels like forever. Mental health challenges can include the strain of planning an entire move and getting used to a whole new living arrangement.
It's essential to do what you can to support your loved one as they search for a senior living community and move in once they've found one. By being patient and helping where you can, you can help your loved one in this journey.
Common Challenges Seniors Face When Moving
Have you ever heard the term aging in place? It's the term used for a senior who chooses to stay in their own home while they age. It's a preferred choice for many, and it can provide a sense of security and independence. But that doesn't mean it's always the best option. 
Sometimes. a home no longer meets an older adult's needs. Whether this is due to physical limitations or safety concerns, aging in place can sometimes be challenging—especially when medical conditions or mobility concerns become a factor. 
However, moving can be equally difficult, posing its own set of challenges. Many seniors find themselves almost paralyzed by the decision—is it easier to age in place or to move somewhere with more support? 
It can be helpful to understand the challenges your senior loved one may face when they're considering moving. Speaking with them and learning more can give you an opportunity to address their worries, help where you can, and assist older loved ones with a transition to senior living if necessary.
Physical Challenges Seniors Face
The physical demands of moving can be significant for seniors. Remember, it isn't as simple as just getting in the car and going somewhere new. Moving often requires:
Sorting through years, or even decades, of personal belongings

Packing

Cleaning

Physically moving boxes
Moving can be exhausting and dangerous for seniors dealing with mobility issues or certain health conditions. Even after moving, adjusting to a new environment can be physically challenging, especially if it involves getting used to new ways of moving between areas of their community or home.
Emotional Challenges
Moving can stir up a host of emotions for seniors. Leaving a home filled with memories can evoke feelings of sadness, grief, and loss. And there may be a fear of the unknown—of not knowing what to expect from this new chapter in life.
Coupled with the stress of the move itself, the emotional effects of moving can lead to anxiety and depression. Seniors may also feel a sense of loss of control or independence, which can pose its own set of problems and effects.
You can help seniors overcome the emotional effects of moving by encouraging them to find a community they like with support that meets their needs. It can also be helpful to remain personally supportive and positive throughout the process of moving. 
Mental Challenges
The mental strain of moving shouldn't be underestimated. After all, uprooting and relocating an entire life can involve a lot of changes, such as:
Downsizing belongings

Choosing a new home

Canceling utilities and setting up new accounts

Adjusting to new routines 

Learning a new environment
Providing guidance and helping your loved ones navigate the new changes in their life can reduce the mental health effects they may experience as a result of stress, confusion, or anxiety during the time leading up to and following their move.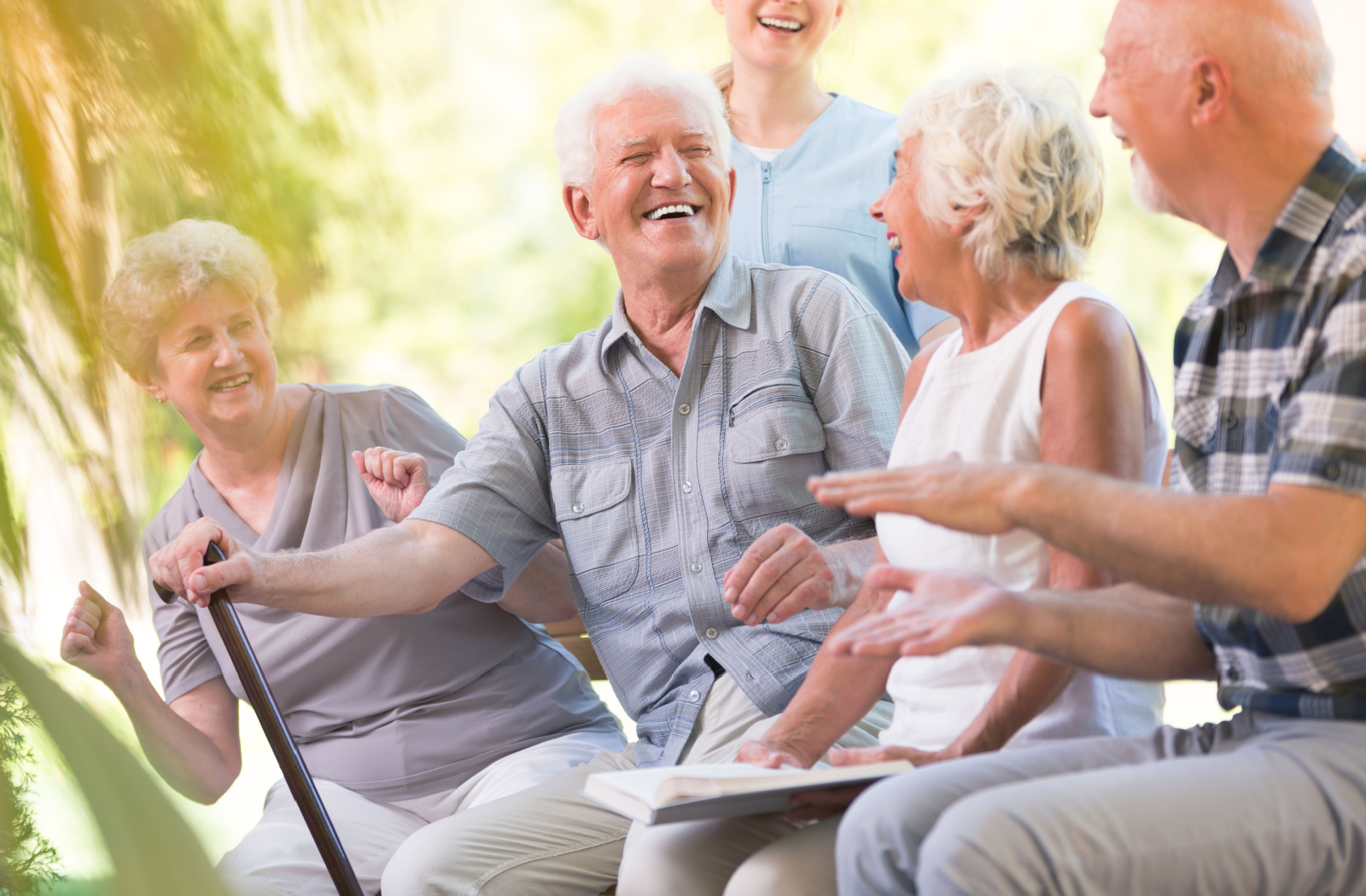 Choosing a Senior Living Option
If you have a senior loved one who no longer wants to age in place, there's an important question to consider: where will they go? Are they moving in with you? Moving to be closer to the rest of the family? Or are they moving to a senior living community?
If they're thinking about moving to a senior living community so they can get extra care and support, it's important to know the specifics of each community. There are several types of senior living, each with their own benefits and types of care provided, including:
Assisted Living
Assisted living communities are designed to offer an incredible blend of freedom and assistance. Residents can live comfortably in apartments or townhouses, with a safety net of support services close at hand so their needs can be taken care of. 
These communities often provide a variety of services and amenities, including:
Dining options

Cleaning and housekeeping services

Laundry services

Transportation

Social options and events
Assisted living communities can be ideal for seniors who need some help with their daily needs—like managing their medication, bathing, or cleaning—but want to remain independent where it's possible.
Memory Care
Memory care communities can offer specialized care for individuals with Alzheimer's or other forms of dementia. Memory impairment can affect all parts of a person's life and often makes it difficult to navigate their daily tasks on their own. Memory care communities can tailor a care plan for each and every resident based on their individual needs and personal health.
These communities can provide a safe, supportive environment, and the staff working there are trained to deal with the complications caused by dementia. There may even be programs and therapy options designed to slow cognitive decline and give your loved one the care they need to enjoy life.
Memory care isn't quite like assisted living—instead, this form of care is usually more ideal for seniors dealing with dementia, Alzheimer's, or other forms of memory problems and cognitive decline.
Nursing Care
Nursing care communities are designed specifically for individuals who have serious, complex healthcare needs that require consistent medical attention and supervision. 
Residents in nursing care typically include:
Seniors recovering from major surgeries

Adults battling chronic illnesses

Seniors with severe cognitive conditions

Adults with severe mobility problems

People who have experienced a stroke

Any older adult who can't safely live on their own
These communities have skilled, registered nurses on-site 24 hours a day, and they're equipped and ready to provide medical care. 
It helps to think of it as a residential solution offering medical care outside of a hospital. This setting isn't ideal for anyone—rather, it's typically offered for seniors who can't safely live on their own and require access to consistent medical care.
Tips for Supporting a Loved One While They Move
Supporting a loved one during their move can be crucial to helping create a smooth transition. Here are some ways you can help:
Be patient and understanding

Offer to help with sorting and packing

Listen to their concerns and validate their feelings

Encourage them to maintain contact with friends and neighbors

Help them familiarize themselves with their new surroundings
Remember, moving for older adults isn't just about packing boxes and hiring movers. It might also be about leaving a place full of memories, routines, and familiarity and navigating the physical, emotional, and mental hurdles that can come with such a significant life change. 
With the right support, your loved one can take this next step knowing that you're in their corner and there for them.
Help Your Loved One Get the Support They Deserve
Moving can be a significant life event for anyone. It can be a time of change, uncertainty, and adjustment. But it's also an opportunity for a fresh start in a safe, supportive environment that caters to your needs.
At The Neighborhood in Rio Rancho, we understand the challenges seniors face when moving. Our caring staff is here to help create a smooth transition as well as provide support for fulfilling senior lifestyles. Book a tour with us today to learn more!