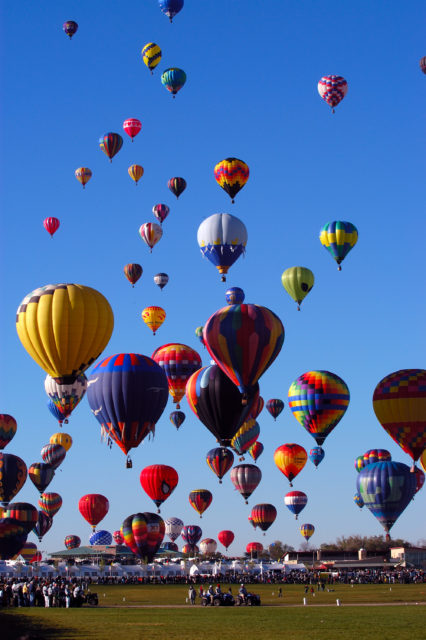 Albuquerque International Balloon Fiesta
Discover the Land of Enchantment.
New Mexico is a land of contrasts and is called the Land of Enchantment for good reason. Water and desert, mountains and plains, white sands and red lava.
Its rich tapestry of history began with the Native Americans who settled the area. They developed the traditional adobe architecture for which the Southwest is so well-known. Historic exploration ensued along with well-known artists such as Georgia O'Keeffe, who called the area home.
In the twentieth century, New Mexico saw the advent of the atomic age. Los Alamos and Sandia National Labs have long spearheaded innovation, and their museums provide insight into other areas of New Mexico's history.
The famed Santa Fe Trail ended at the Plaza in the city of Santa Fe, where on warm summer evenings you still find live music and the bustle of tourists and locals. Santa Fe is both the capital of New Mexico and one of the most important art centers in the world. Collectors converge on Canyon Road to discover masterpieces old and new.
Every October, Albuquerque hosts the United States' largest international event, the Albuquerque International Balloon Fiesta, where as many as 500 balloonists from more than 50 countries congregate to enjoy the unique conditions found in Albuquerque. Hundreds of balloons fill the sky with color during the mass ascension events which are held early every morning of the fiesta, weather permitting. The Special Shapes Rodeos are something everyone looks forward to, as balloons of all shapes and sizes take off. From Airabelle the cow to Darth Vadar and Elvis, there's always something to get excited about. And in the evenings, don't miss a Balloon Glowdeo, where thousands of spectators get to see the inflated balloons close up, and finish the evening with a brilliant fireworks display.
It's not called the Land of Enchantment without cause! Come visit and see what makes New Mexico a great place to retire.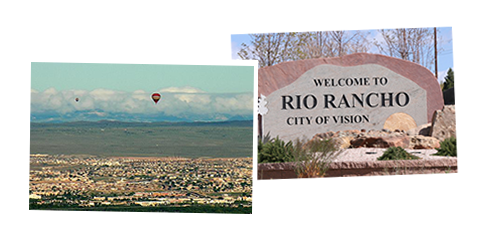 Why Rio Rancho?
There are many reasons to call the fast growing city of Rio Rancho your home.
The Neighborhood in Rio Rancho is just around the corner from the new Rio Rancho City Center, with numerous state of the art developments underway.
A high end Life Plan retirement community within a vibrant community, The Neighborhood is just blocks away from a brand new hospital and medical center, public libraries, shopping center, concert halls, and event venues.
Rio Rancho, the City of Vision, is perfect for those who want to be in the middle of all the action!
Schedule an appointment with The Neighborhood and we can show you more reasons you'll love it here.