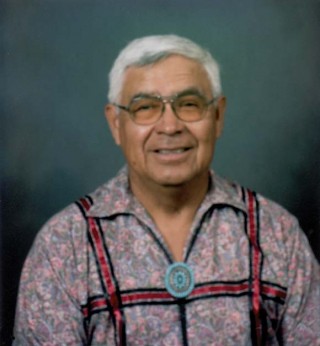 Tuesday, September 10th, 2019 at The Neighborhood in Rio Rancho.

"The Way of the Drum"
A program about the people of Cochiti Pueblo.

3:00pm – 4:00pm
900 Loma Colorado Blvd NE, Rio Rancho.

No Cost to Attend. Please sign in at the Hospitality Desk.

This informative presentation is a way into the Cochiti Pueblo world told from personal experiences, traditional stories and teachings.

Arnold Herrera, a Cochiti Pueblo native, grew up in a culturally rich Keresan Pueblo environment immersed in traditions and the arts. With knowledge gained from his grandparents and his father, Arnold has become an accomplished drum maker, composer/singer, and teacher of culture to all audiences.

While demonstrating steps in constructing the famous Cochiti drum, Mr. Herrera tells about tribal political structures, language, ceremony, clans and moiety membership, roles of men, women and children, and modern Pueblo social problems. This journey covers the period from the 1940s to the present.

Also see program information at https://nmhum.org/NMHC.php?area=eventsmapcal&tab=list
Our thanks to the New Mexico Humanities Council and the National Endowment for the Humanities for the funding of this program.